First meeting of the Free Church (Continuing)
Just after 9.30PM on Thursday 20th January 2000, Rev. John Angus Gillies, the most senior Commisioner present, was called to the Chair as Moderator of the Commission of Assembly of the Free Church of Scotland (Continuing). Rev. John MacLeod (Tarbat) and Rev. Graeme Craig (Lochalsh and Glenshiel) were appointed Clerks and Mr. Norman Campbell and Mr. Donald John Mackay as Assembly Officers.
Ministers and elders signed a Declaration of Reconstitution of the Free Church of Scotland and members of the public were given the oppertunity to sign a document expressing support for the continuing Free Church - over 140 people were present at the chapel that night.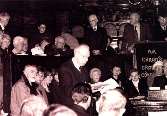 55
John MacKenzie, Assynt speaking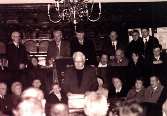 56
Rev.John Angus Gillies addressing the Commision.
<out of focus>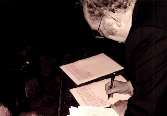 58
Rev. John MacLeod (Tarbat) signing.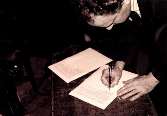 59
Rev. William MacLeod signing.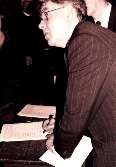 61
Rev. John J. Murray signing.
63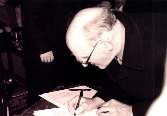 64
Mr. Norman Campbell signing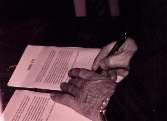 65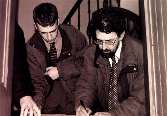 66
Members of the public signing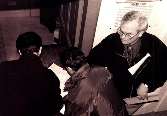 67
Rev. Gordon Mair watches the signing